Product features
Main products are adhesive and encapsulant material for LED, IC, LSI, MEMS, power devices, etc., and aplications of high thermal conductivity, transparent/ discolor resistant epoxy products, organic EL, and Si solar cells.Special materials can be developed from customer's request.
Transparency encapsulant・Adhesives
OPD/ENP
Features
For hi-performance adhesion properties, you can find out our products for different substrates/ adherent condition.
・Heat resistant, waterproof, corrosion resistance, solvent proof etc.
・Gas barrier/ Protecting from car exhaust gas.
・Color resistance UV resistance/ transparency for wide wave length and it keep the transparency in the long term.
Trial example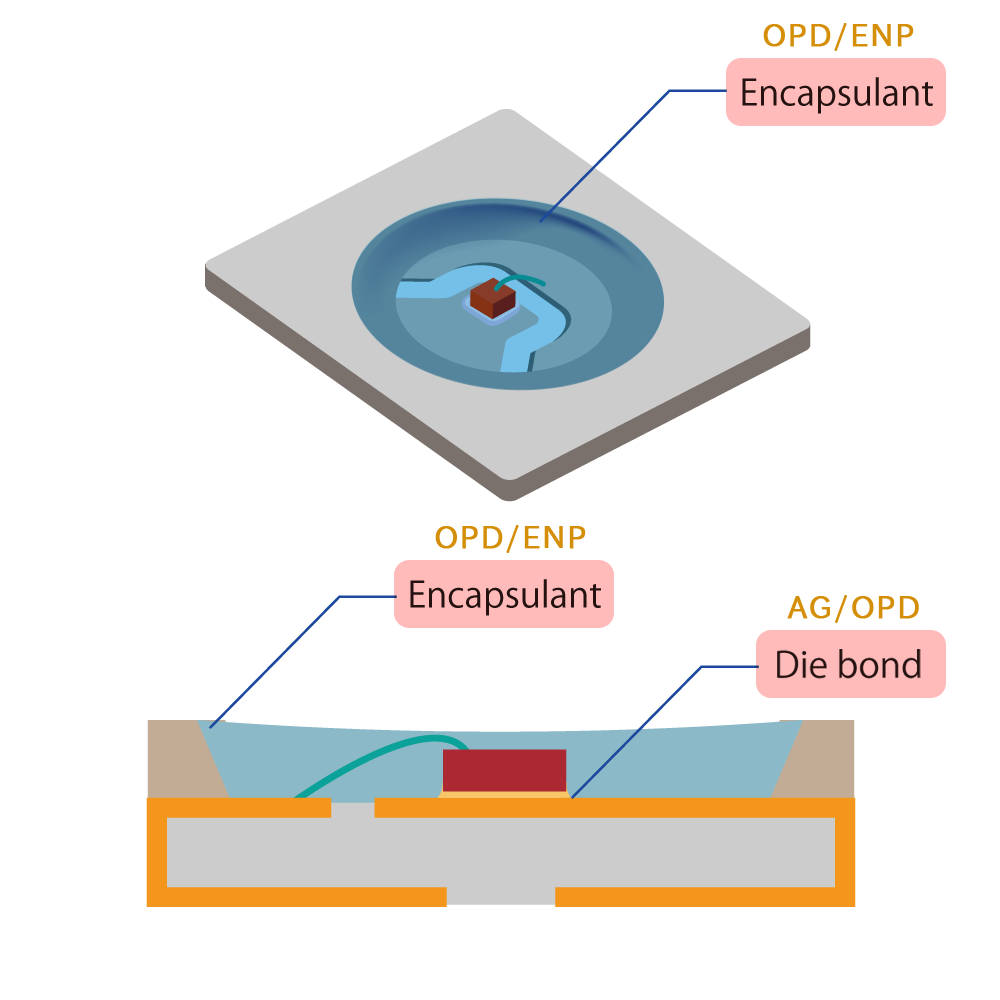 OPD/ENP
Transparency encapsulant・
Adhesives
Trial example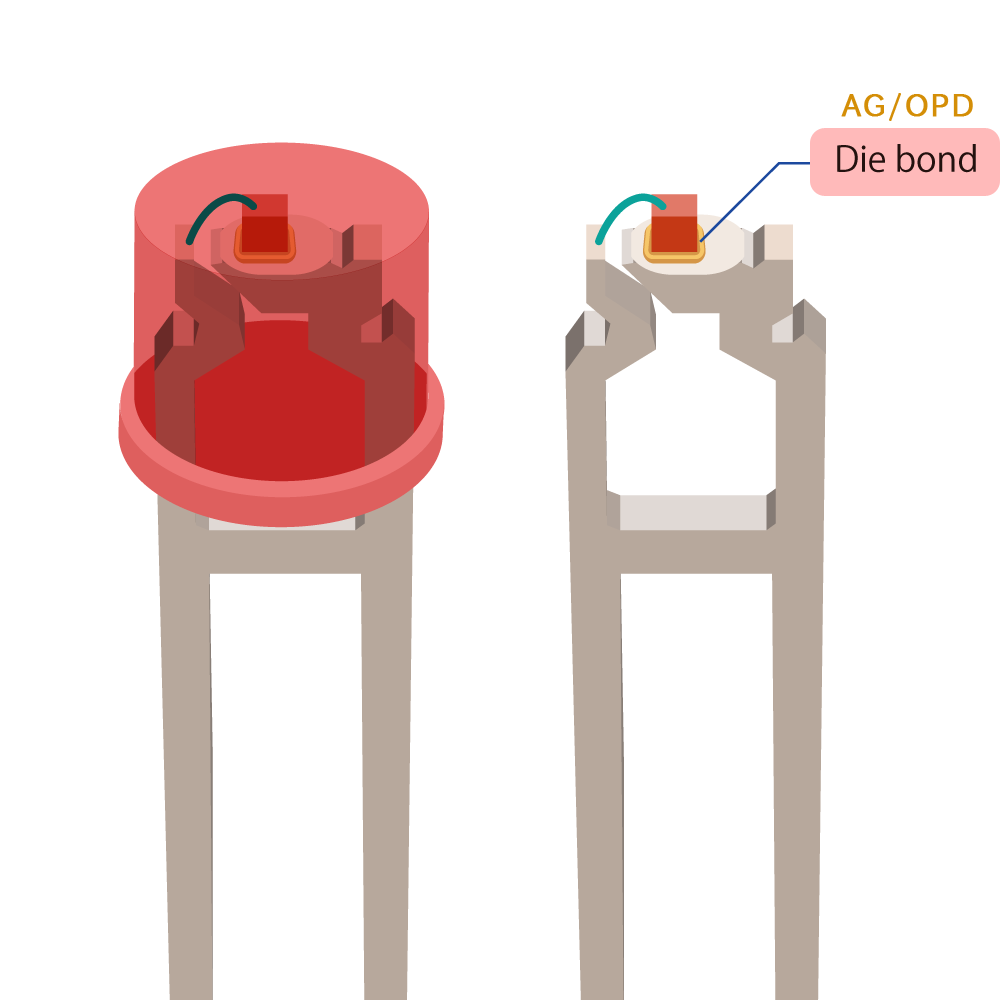 OPD/ENP
Transparency encapsulant・
Adhesives
Conductive adhesives
AG
Features
Low resistivity and hi- thermal conductivity
・Low resistivity, 10-5Ωcm and hi-thermal conductivity, 60W/Km can be achieved by optimized Ag filler shapes and mixing ratio.
・Strong adhesive strength can be selected in our series.
・Excellent adhesive strength for different metal surface, Au Ag Al Cu and plastics.
・Low temperature curable, under 80℃, adhesive and encapsulant

Insulation adhesives
SI
Features
・SiO2, Al2O3, AlN, different fillers are applied for hi-thermal conductivity paste.
・Low stress in cured resin can be optimized by selected filler size and shapes.

Trial example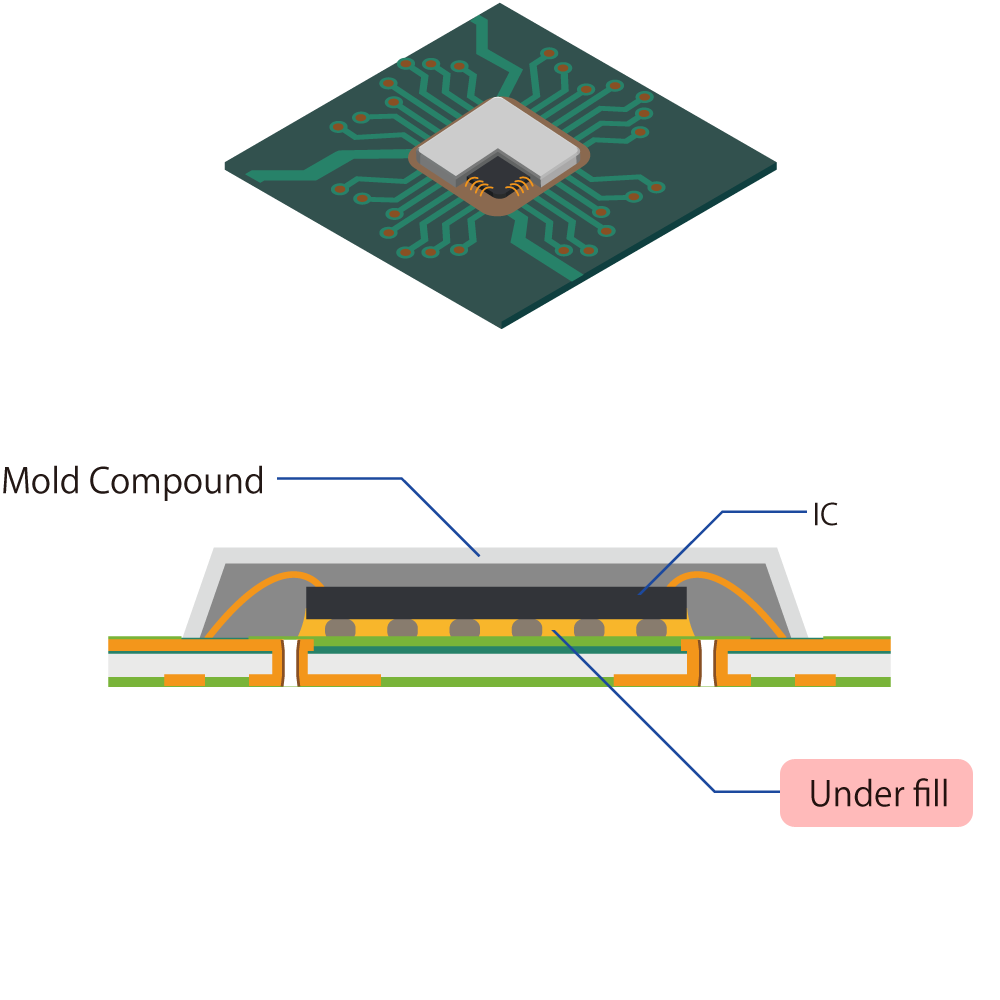 Trial example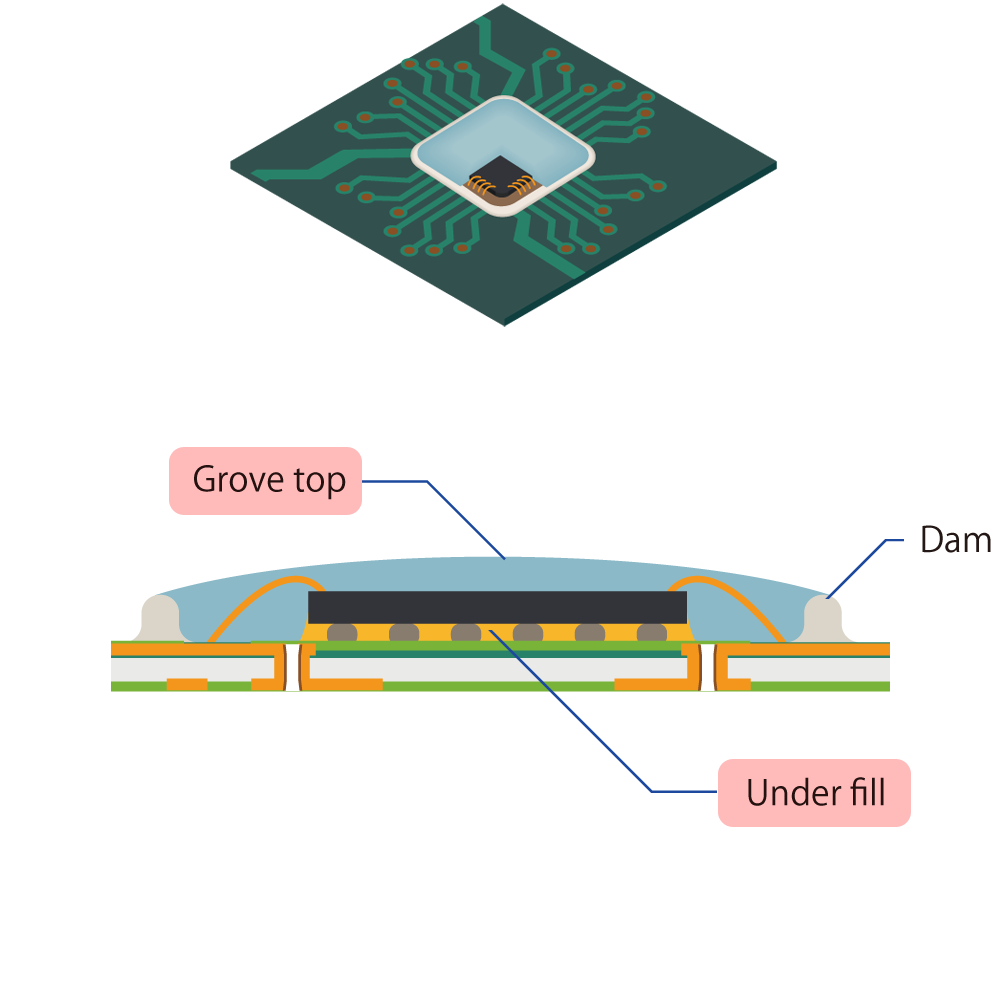 UV curable encapsulant and adhesive
UV
Features
・Photo cationic polymerization type paste can storage at room temperature.
・Shortest working time and saving energy.
・Excellent color resistance water proof and low stress.
・UV-LED (365nm) can applied for cure.
・Small oxygen inhibition. Safety for human body is excellent.

Trial example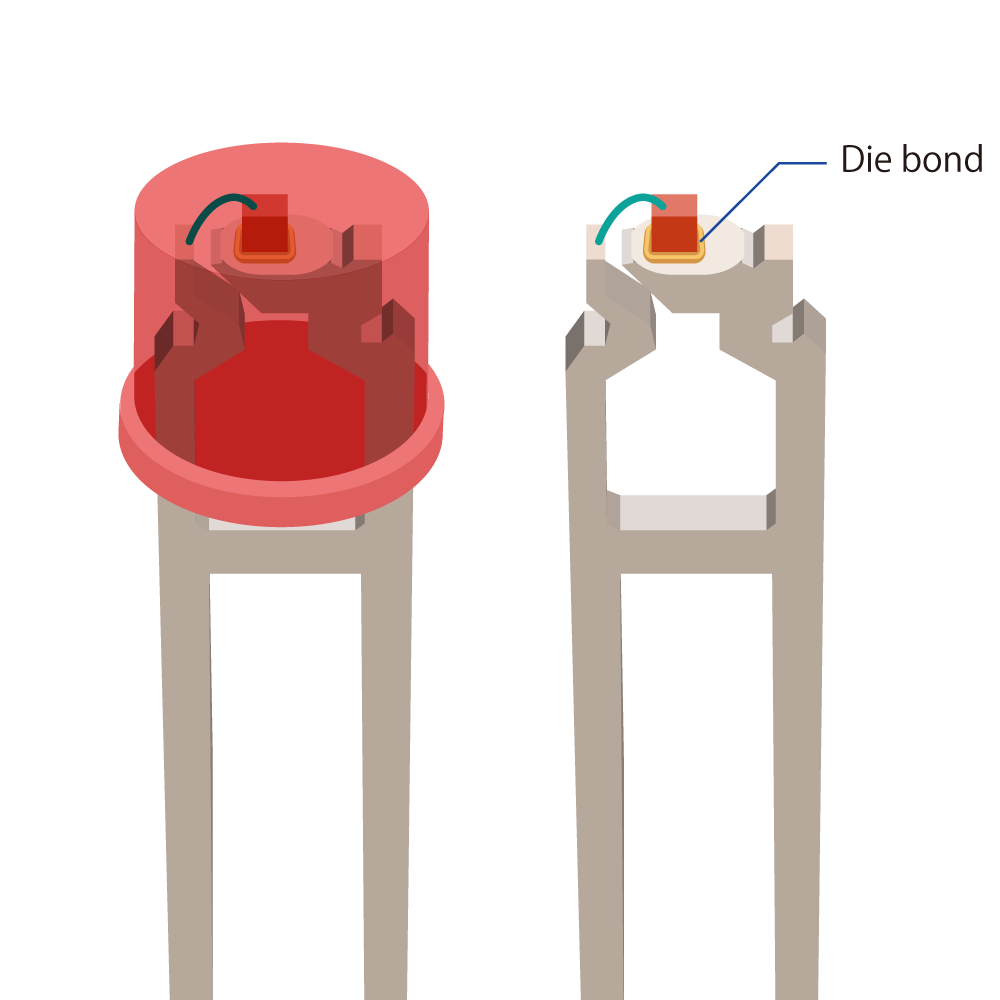 UV
UV curable encapsulant and adhesive
Thermal Polymerization resin
TP
Features
・Thermal cationic polymerization type paste
・Curing temperature can select low to high temperature.Paste working time can be prolonged.
・It can be storage at above -10℃.